Tools and Equpment for PCB Singulation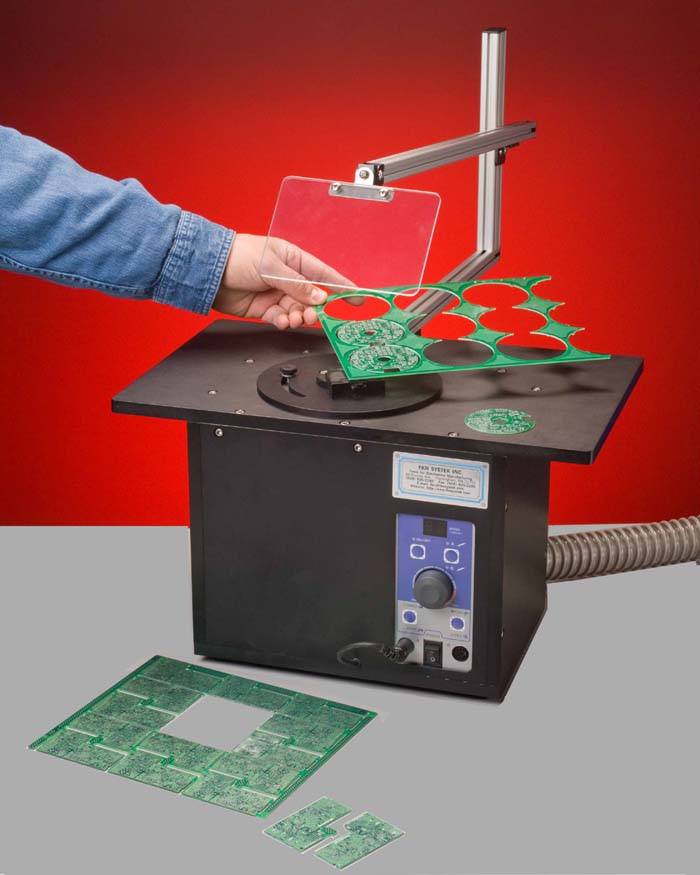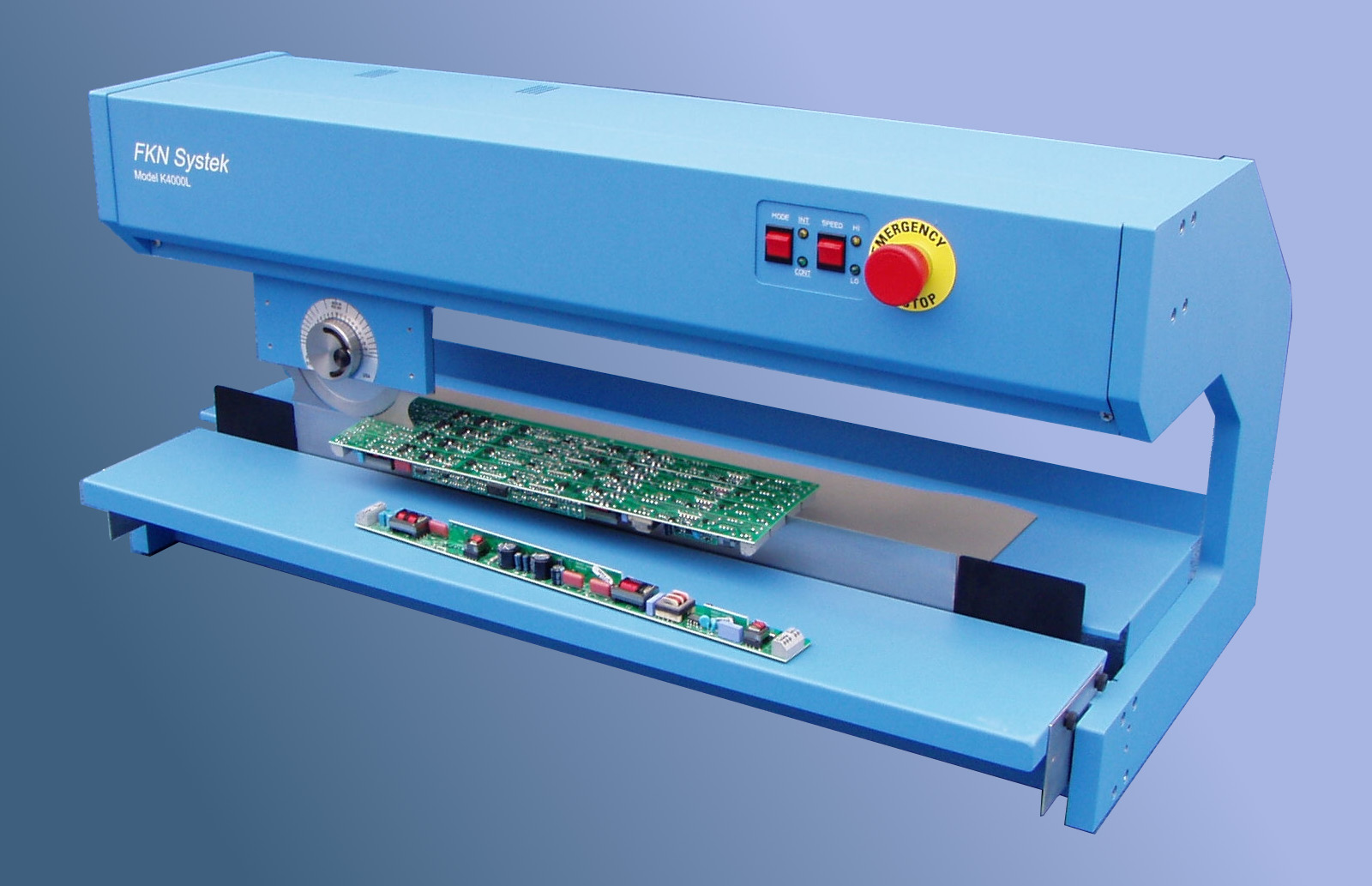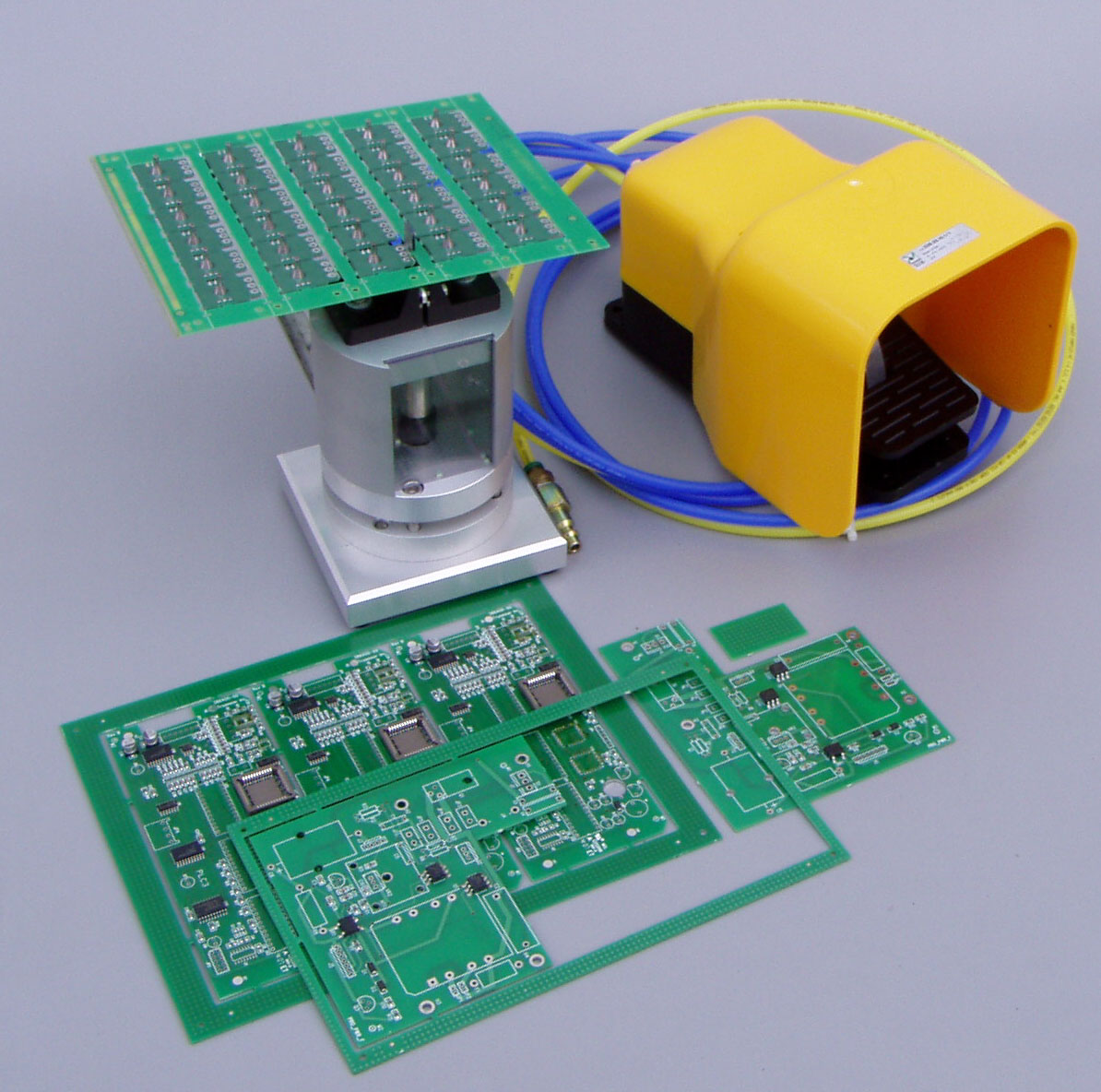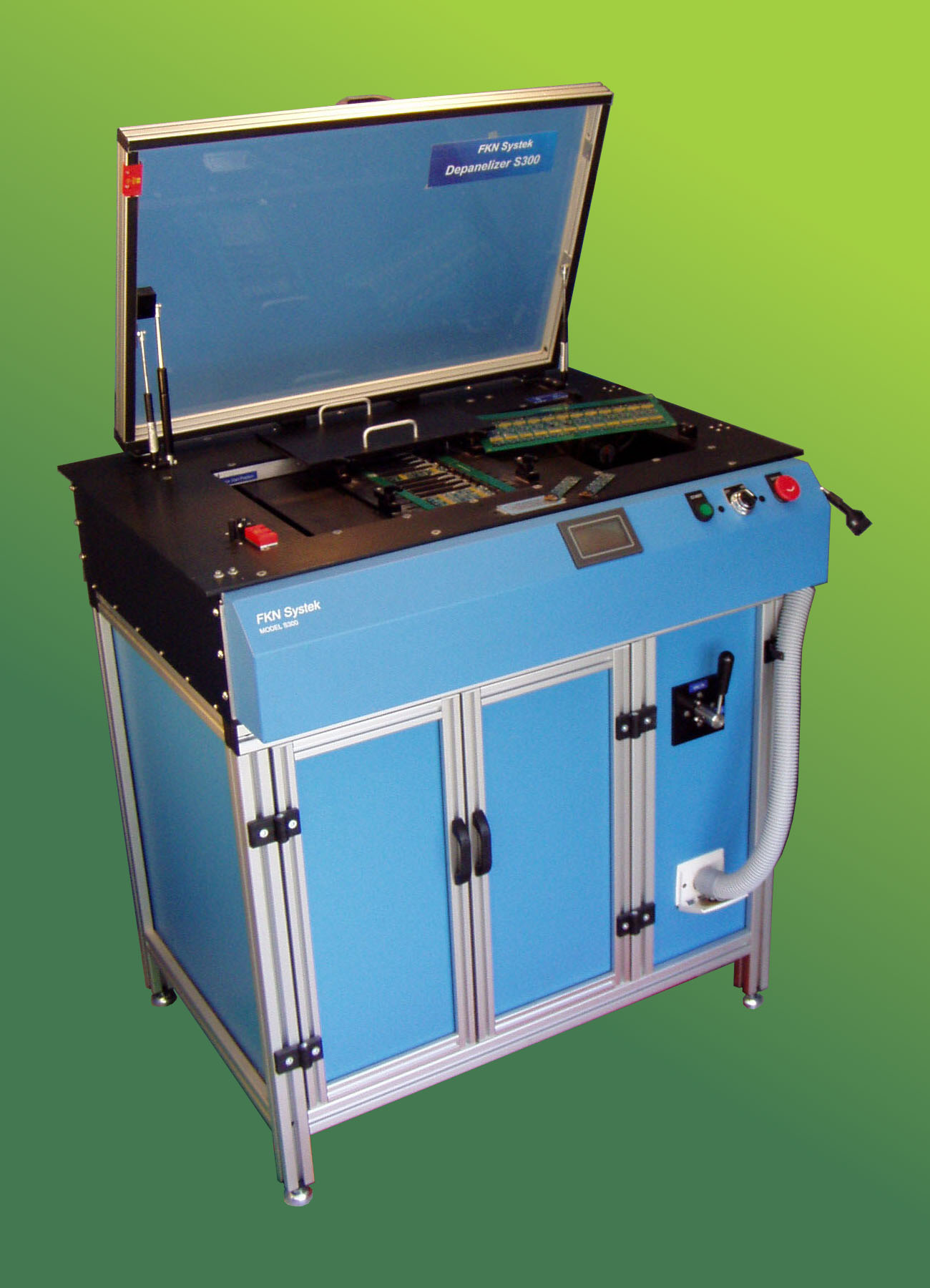 For Pre-Scored Boards
Circular blade depanelizers are available in a number of different sizes. These are used to singulate pre-scored PCB Panels after component loading
Router for tab routed boards
The R100 Bench Top Router is used to finish routing tab routed panels. Available with built in dust extraction channels.
Punch for Tab Routed Panels
Tab routed panels can be cleanly and safely singulated with the N100 or N200 air operated punch.
Saws for boards with overhanging components
Panels which have overhanging components, or those with no pre-scoring or routing preparation, can be singulated with the S series of saws. Shown above is the S300 a PLC controlled multi-blade saw.
Pre-scored PCBs, tab routed panels or boards without special preparation for panelization require the right tools for making the singulationg process safe and cost effective. FKN Systek provides a variety of tools and equipment for this process.
For more information on these products, go to www.fknsystek.com.
2E Syscom Inc. , 86 Kendall Avenue, Framingham MA 01702 - Tel. 508 620 1678 - Fax 508 935 2286.- E Mail. 2E@2ESyscom.com